Hi, I'm Thamira Gunaratne, the founder of this blog.
As a dog lover myself, I would love to share my experience with other people who are interested in learning more about these amazing pets!
I'm passionate about Goldendoodle and similar crossbreeds.
My vision is to provide the best quality information related to these wonderful breeds and teach you how to take good care of them.
As a Goldendoodle owner, you know that there is nothing better than the bond you have with your pup. But, when it comes to Goldendoodles and other crossbreeds like them, things can get tricky as they are generally more energetic and need higher maintenance grooming needs.
Whether you're looking for some tips on how best to care for these breeds or want information about different types of breeds – I'm trying to get all this covered in this blog!
What I do
Most of the details mentioned on this site are based on my personal experience.
I also collect information from experts and other dog owners and share their experiences with you. I will help you to pick the right kind of dog and help you to know how to take care of them. I will try to cover the most important things you have to do as an owner of these beautiful dog breeds.
I will make sure that all the contents are informative, clear, and easy to understand.
I hope you enjoy the posts as much as I enjoy offering them to you!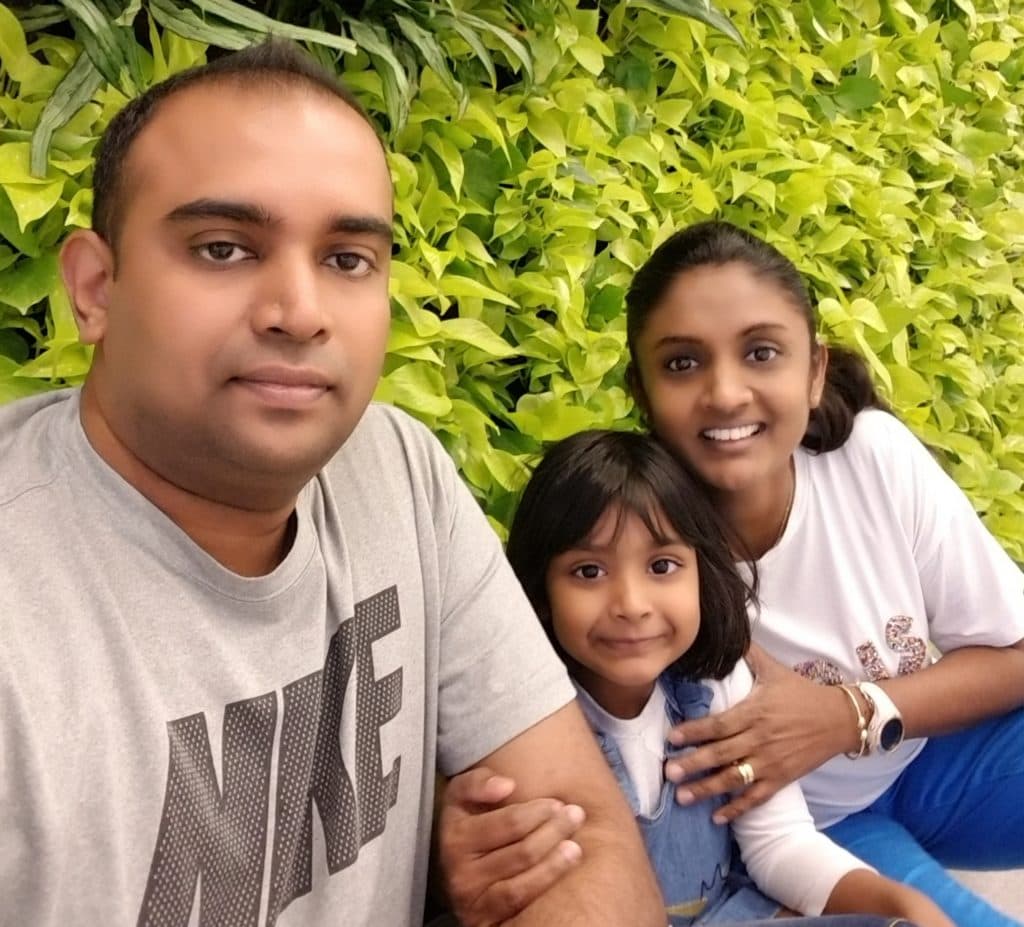 With my wife Himasha and daughter Saheli 😊